There was an old thread about Oakland's Snail Car, but that thread is inexplicably closed. So here's another one.
The Snail Car was back, zipping around through the Warriors championship parade, belching fire from its eye-stalks, with Oakland Mayor Libby Schaaf and MC Hammer in the little box on top.
The Snail Car seems to have become the Mayor's official vehicle since she often drives up to official functions in it. The car was originally built (on an old VW bug frame) for Burning Man, but it's taken on a life of its own since, becoming a beloved Oakland thing. Other cities' mayors ride in big-shot limos, Oakland's rides in a Snail car. It's fitting, somehow...
There's something kind of steam-punkish about it up close.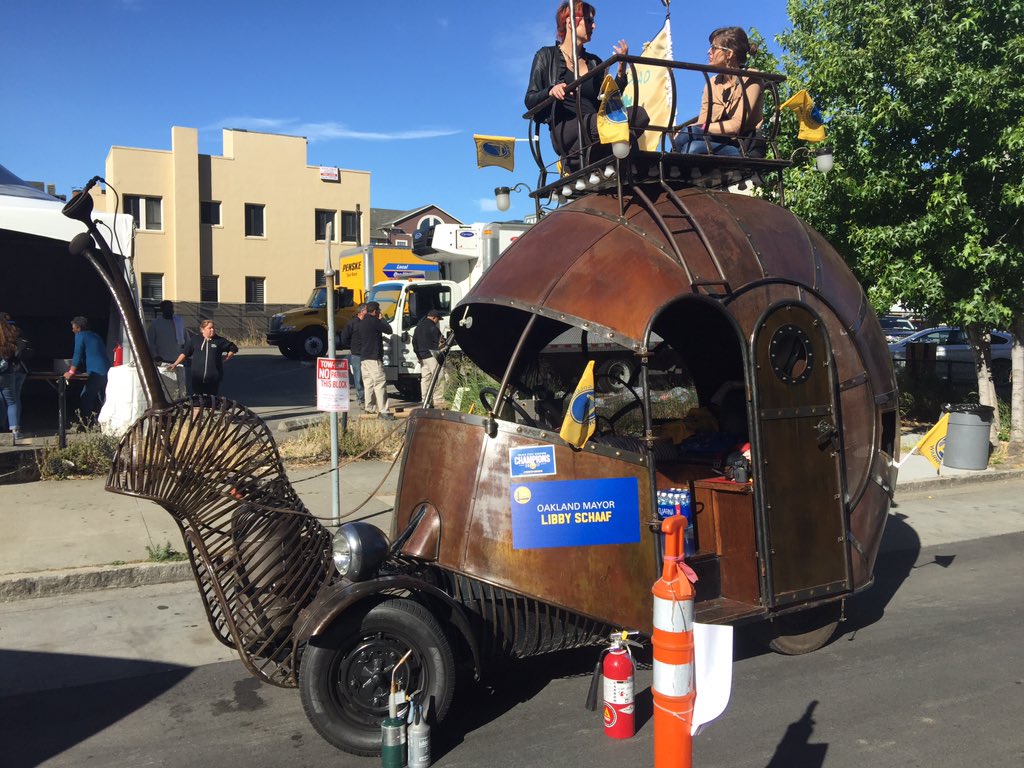 There were several art cars in today's Warriors NBA championship parade. One I hadn't seen before that stuck in my mind was a red shopping-cart car, with assorted dignitaries standing in it like produce. I'll take one of those and one of those...