Mar 13, 2019 02:43 AM (This post was last modified: Mar 13, 2019 05:30 AM by Yazata.)
The International Space Station is moving around the Earth at a blistering 17,000 mph, so that it only takes 90 minutes to complete one orbit around the planet. That means that the ISS experiences 16 sunrises and sunsets every 24 hours. So a period of solar illumination (daytime) for them would seem to only be 45 minutes long. But it recurs over and over again throughout the 24 hour period.
What does sunrise look like from space? Here's a photo that Astroannimal took of the edge of Earth at the moment of sunrise, showing the approaching Crew Dragon a week ago.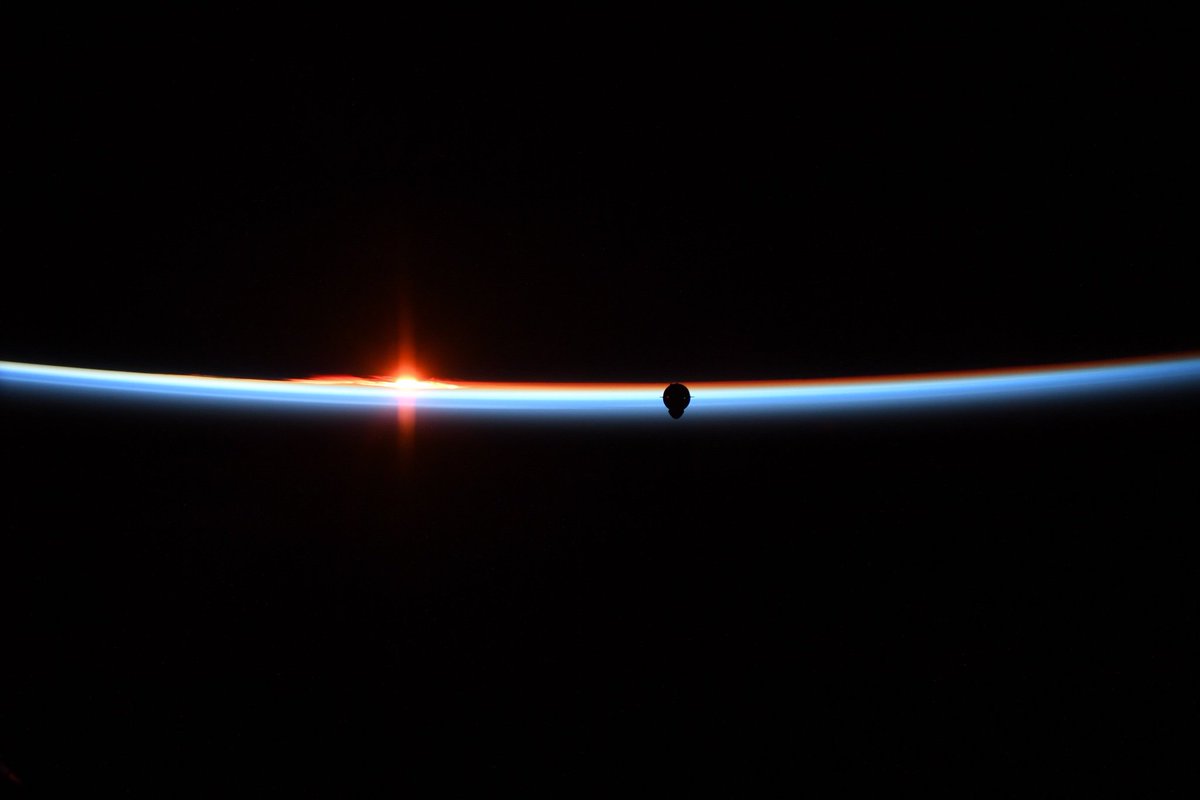 A few days later, Astroannimal posted another series of photographs on her twitter page that she took that illustrate subsequent stages of a sunrise as the ISS passed over the Earth's terminator (the dividing line between Earth's illuminated day-half and its dark night-half).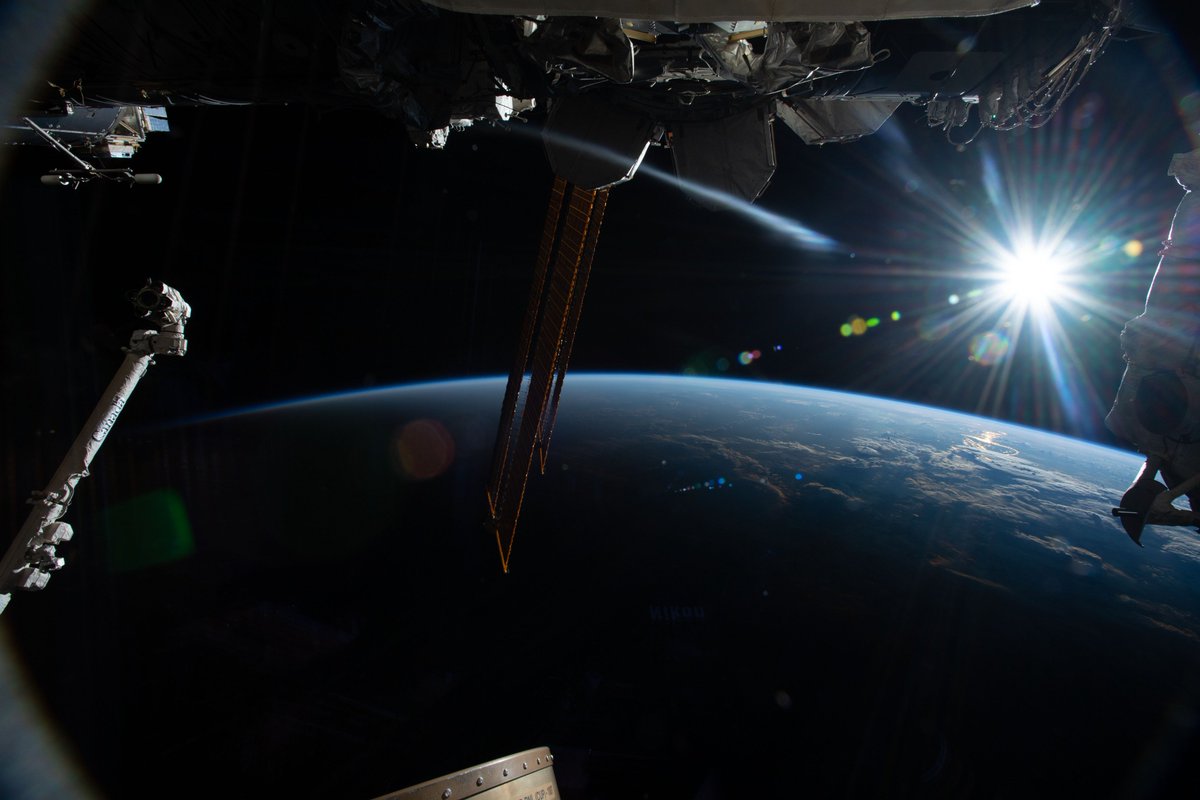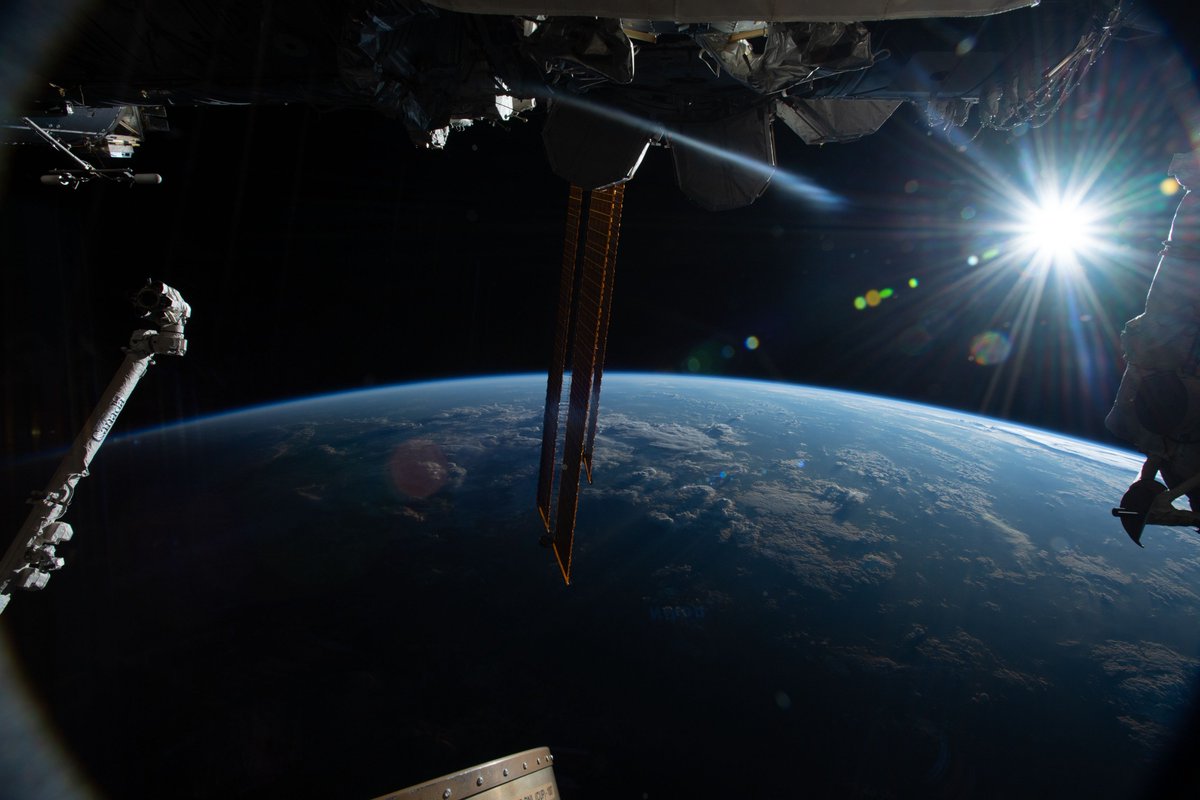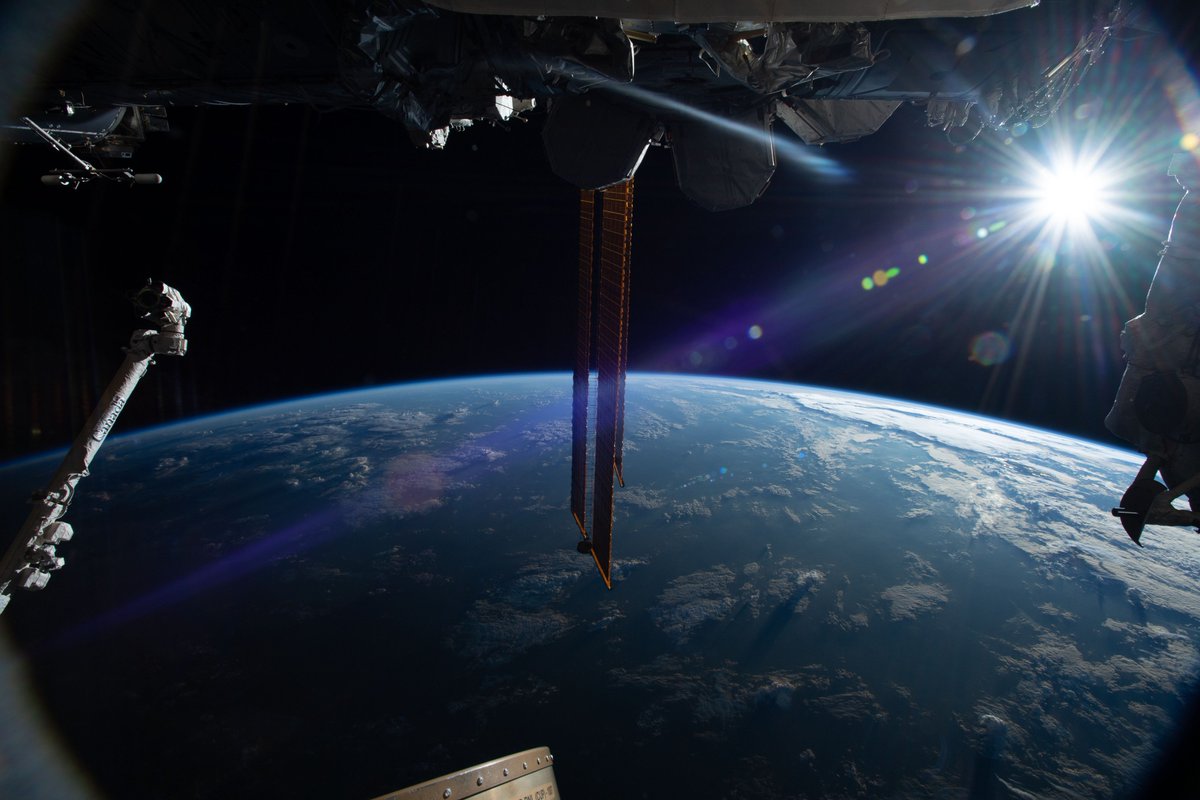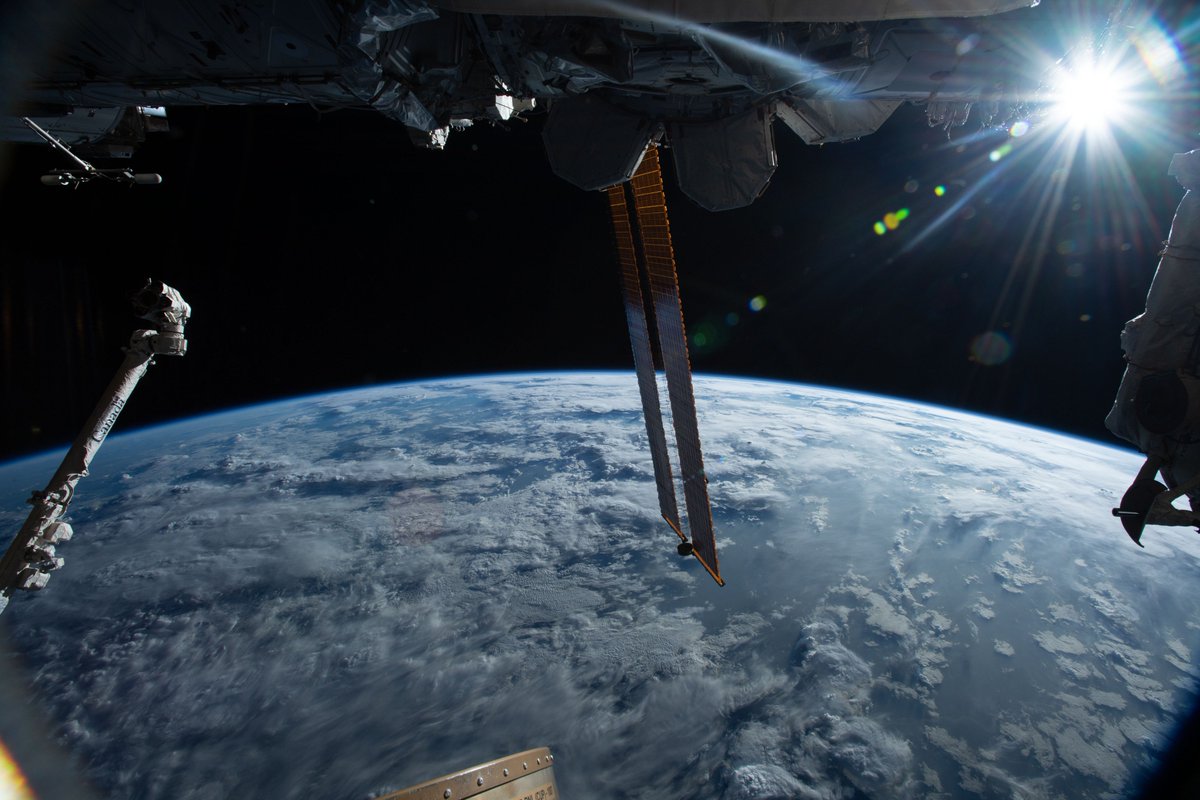 Did Little Earth help her with the photography? Annimal and Little Earth were inseparable last week, but now Little Earth seems to be lying low since he refused to return with Ripley to SpaceX down here on Earth. Maybe he fears that he's gotten himself in trouble with that scary Elon Musk. (Isn't Little Earth technically a SpaceX employee? But while Little Earth's job title was officially "Super High Tech Zero G Indicator", everyone knows that he was really a company PR guy. And he's succeeded far beyond expectations at that, turning into an international celebrity seemingly overnight.) So maybe Elon will cut him some slack and let him stay up there with Astroannimal, with whom he's struck up a relationship.