Oct 7, 2018 08:15 PM (This post was last modified: Oct 8, 2018 02:44 AM by Yazata.)
Scheduled for a 7:21 PM PDT (10:21 PM EDT) launch from Vandenberg today. The plan is for the booster to return to a propulsive landing at Vandenberg after orbiting a pair of satellites. While these landings have become routine at Cape Canaveral, they haven't been attempted in California, mainly because a landing zone hadn't been constructed. But now one has. Prior to this, all the west coast booster recoveries have been on a SpaceX landing barge/"droneship".
Watch the livestream here:
https://www.spacex.com/webcast
Or here:
https://www.youtube.com/watch?v=vr_C6LQ7mHc
Press kit here
https://www.spacex.com/sites/spacex/file...esskit.pdf
The payload on this one consists of two Argentinian satellites that propose to use radar to gather soil moisture information around the Earth. (That's useful for assessing fire danger, for biological purposes and for agriculture.) The two satellites join a 'constellation' of similar satellites put up by Argentina and Italy.
Here's the new west coast landing pad (SpaceX photo):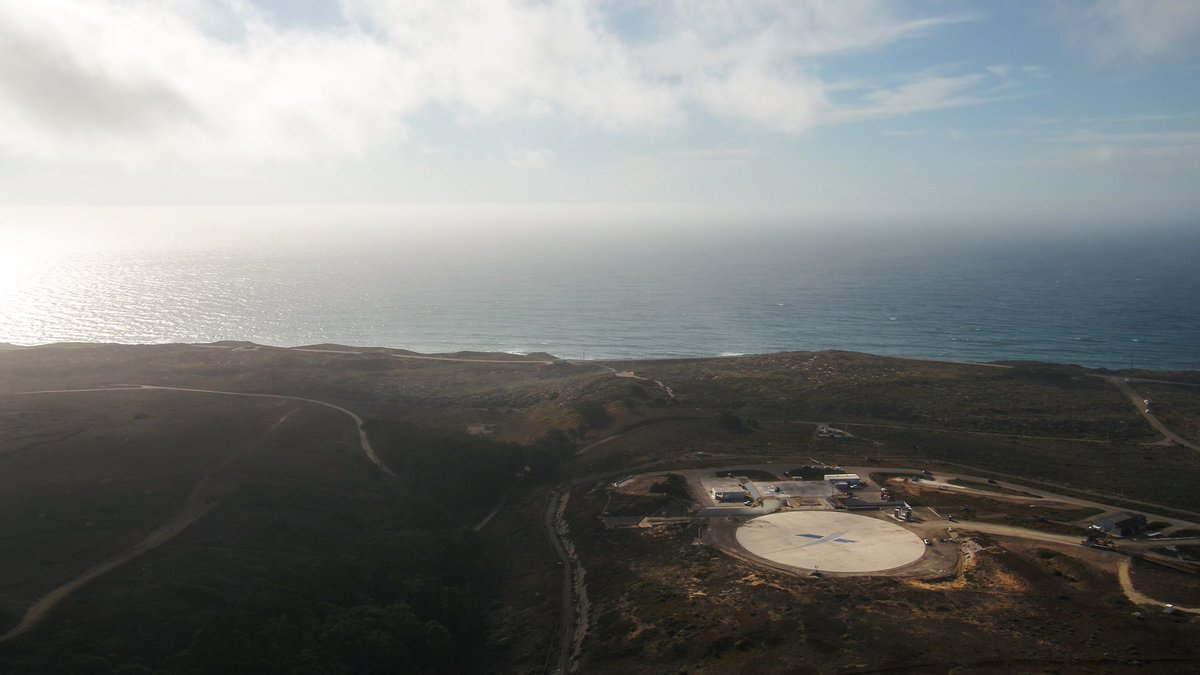 Here's the landing pad in the foreground with the Falcon9 on its launch pad in the background (SpaceX photo):